This afternoon, I played in the high-end VR LARP The MetaMovie Presents: Alien Rescue. This was a ticketed show, with multiple live actors, some audience that could speak (like myself), and some audience with free-floating avatar cameras, called "eyebots" with in-world lore.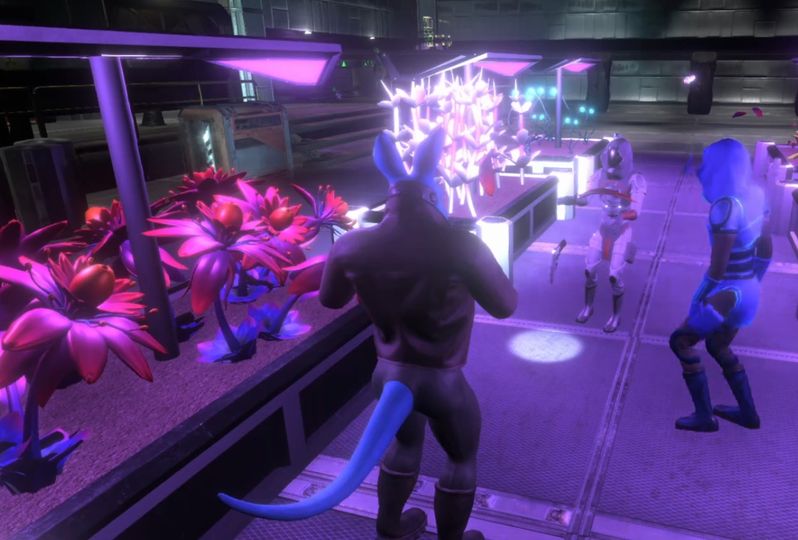 The recording is on Twitch: https://www.twitch.tv/videos/1807898598
I chose the alias "In Clutch", as I figured this would be a great for riffing during a mission. I was in the grey/red uniform.
Notable bits:
25:00 – 26:30 trying to explain our nanobots as some kind of AI infection
45:45 – 47:00 tricking an AI door with a joke
1:07:30 – 1:09:00 realizing I can use data pads as riot shields
1:11:30 – 1:13:00 eating alien food (I thought it was for people). and then I ate the red one and died offscreen
1:20:30 – 1:22:00 trying to feed the cure to the alien, but I accidentally ate it
This show had a great balance between:
Ambition and Jankiness
Live VR events are going to be janky; some are so afraid of jank the show doesn't really use the medium, some are so janky they're exhausting.
Linearity and Open-endedness
I could see how the show script and actors' behaviour alternated between different sections, and all the actors did great work as cat herders letting us free then getting us back on track.
Letting Audience Engage at their own level of Comfort
Built into the ticket tiers, you can decide how much you want to interact. But also, during the show the live actors handled us well, and never straight-up stopped the show if an audience member was unresponsive.
A really impressive onboarding experience, the best one I've seen so far for a live VR experience. Here, the host walks you past several screenshots of what you should be doing in the UI, like you're getting a tour in an art gallery.